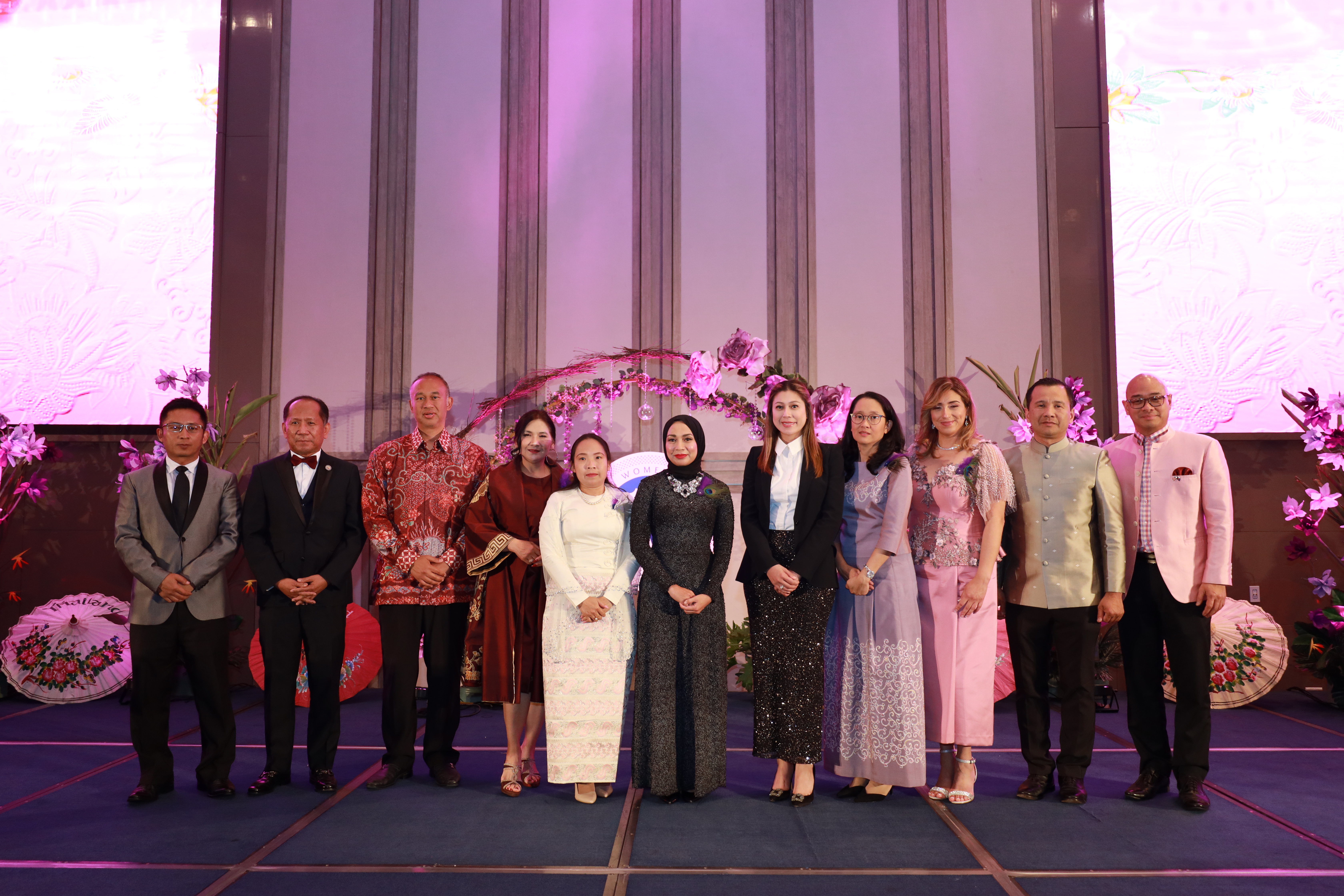 On 9 June 2023, the Royal Thai Consulate-General, Los Angeles, together with ASEAN Women Circle of Los Angeles (AWCLA) and other Consulates from ASEAN member countries, co-organized an event "Charity GALA Dinner", at the Sheraton Los Angeles San Gabriel, to generate proceeds to be donated to a charity organization and raise funds for AWCLA.
Madam Anil Fahriza Adenan, Consul-General of Malaysia and the 2023 AWCLA President, gave a welcoming remarks reiterating the cordial and close relationship between members in AWCLA network and highlighting the main purpose of the event that is to show the power of giving and sharing from ASEAN community to the local community. The proceeds from the event will be donated to the American Red Cross to help those affected by the devastating earthquakes in Turkiye and Syria.
The AWCLA Charity GALA Dinner received great supports from public and private sectors, both from those originated from ASEAN member countries and local enterprises. Also, the event was honored to have Representative Judy Chu, U.S. Congresswoman of 28th District of California to provide a message highlighting an importance and solidarity of Asian community in the US.
The gala dinner was hosted under an amiable vibe with showcases of products from ASEAN countries including Cambodia, Indonesia, Myanmar, Philippine, and Thailand. The Thai Consulate also received kind cooperation from Tao Kae Noi USA by distributing samples of the company's seaweed snack products to the guests.
The evening was also entertained by cultural performances from ASEAN singers and dancers and finished by Joget Lambak which is Malay traditional folk dance with joyful participation of all attendance. The event was a great opportunity to promote awareness of ASEAN and its cultures to more than 300 guests from public and private sectors including ASEAN and local community in Los Angeles.