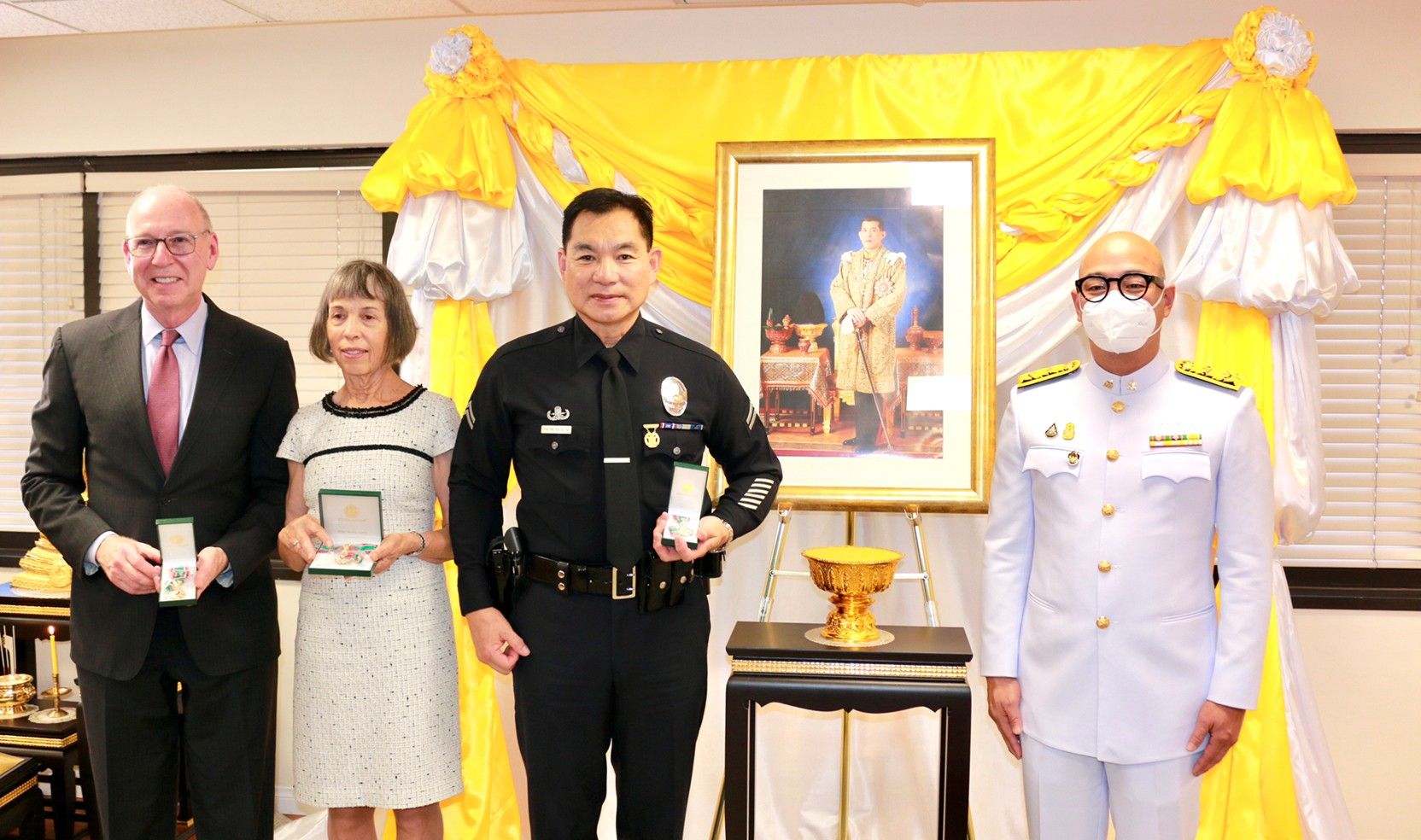 On June 30, 2022 at the Royal Thai Consulate-General, Los Angeles, Mr. Tor Saralamba, Consul-General of Thailand in Los Angeles presided over the Presentation Ceremony of the Royal Decoration of the Most Admirable Order of Direkgunabhorn to Mr. Sheldon M. Stone, Mrs. Cynthia Stone, and Police Officer Three plus Three Pete Peerapong Phermsangngam.
Mr. Sheldon M. Stone and Mrs. Cynthia Stone have made significant donations to strengthening the Medical Student Scholarship Program of the Thai Medical Women's Association under the Royal Patronage of Her Majesty the Queen of King Rama IX which has been engaged in philanthropic activities for over 60 years. The Scholarship aims to support female medical students from rural areas of Thailand.
Police Officer Three plus Three Pete Peerapong Phermsangngam is a Thai/American Police Officer serving in Los Angeles Police Department. Throughout his 34 years of service, he has been dedicating himself for the society and the general public both in Thailand and United States in terms of social services, community development, and cultural and cooperation promotion between Thailand and United States. As an instructor at Los Angeles Police Academy, he adds Muay Thai into his martial arts course. His dedications and contributions have earned him several awards and certificates of appreciation from public and private organizations throughout the years.