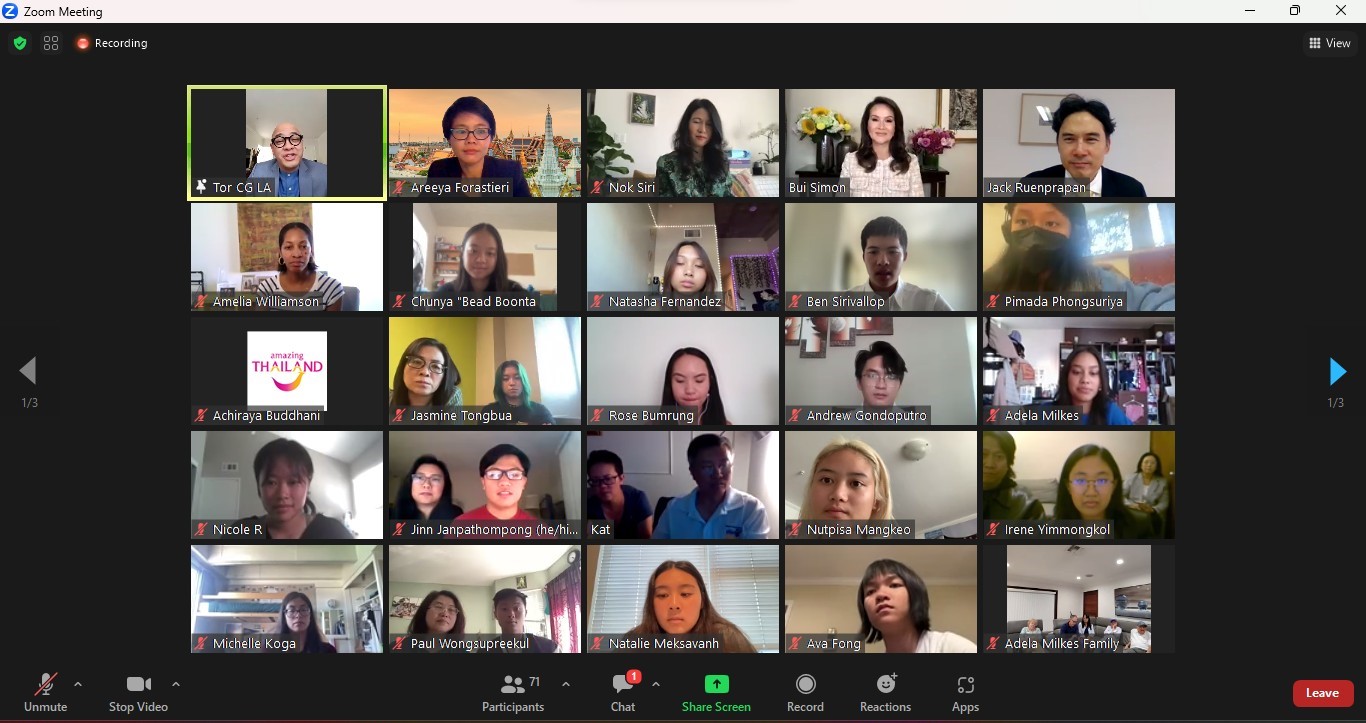 On 27 August 2023, Consul-General Tor Saralamba joined Porntip Bui Simon, President and Founder of Angels Wings Foundation, to celebrate the accomplishment of 45 outstanding Thai-American students who won the Angels Wings Foundation Thai Scholarship Award this year.
Consul-General Tor congratulated all the awarded students and their families for their hard work and accomplishment as well as wished them a successful college life. He also expressed his wish to see the new generation of Thai-American youth holding their Thai heritage with pride and paying contributions in the development of Thai community both in the U.S. and back in Thailand. Moreover, Consul-General Tor took this opportunity to express his appreciation to Bui Simon for her continuous contributions to social development of Thai community in the U.S. and in Thailand.
Angels Wings Foundation was founded in 2002 by Porntip Bui Simon as a non-profit organization aimed at assisting the underprivileged children of Thailand. From 2017 onwards, the Foundation started to provide scholarship to Thai-American students in Los Angeles County to continue their higher education in college and university and from 2020 onwards the recipients have been extended to across 50 states of the U.S.