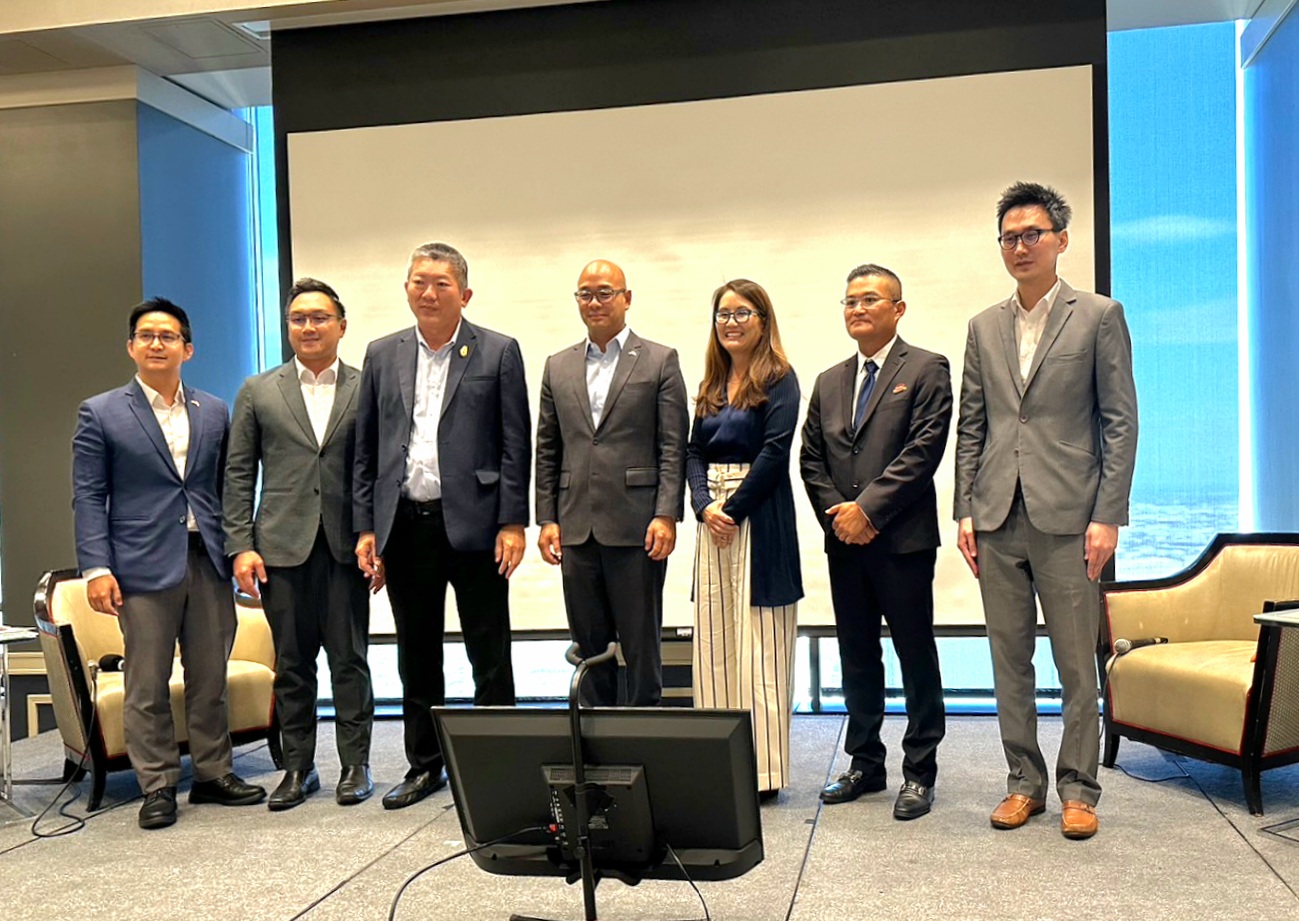 On August 10, 2023, the Royal Thai Consulate-General, Los Angeles and Thailand Board of Investment, Los Angeles Office jointly organized Thailand Business Forum: A Reliable Partner for US Supply Chain presenting the potential of Thailand as an crucial partner in strengthening the supply chain of United States via the production hubs within United States and from Thailand. This event is a part of the series of activities to commemorate 190th Anniversary of US-Thai Diplomatic Relations and was enjoyed by participants from Team Thailand, Counties' Chamber of Commerce, and Thai-US entrepreneurs.
Mr. Tor Saralamba, the Thai Consul-General in Los Angeles, delivered a keynote and opening statement 'Refresh Thailand' highlighting important economic improvements and vital economic policies of Thailand, including Bio-Circular-Green Economy, Decarbonization, Digital Economy, the potential of Thailand as a production hub, and the dynamism of the Thai-US bilateral economic relations. He has also underlined the importance of the two strategic documents that have recently been signed between the two countries, which are the United States-Thailand Joint Communiqué on Strategic Alliance and Partnership and the Thailand-United States Memorandum of Understanding on Promoting Supply Chain Resilience.
The first part of the panel discussion was joined by Mr. Anat Julintron, CEO and Vice Chairman of the Board of CP Foods North America, Mr. Sam Lee, President of Sun Lee Inc., and Mr. Suchapong Boonsajai, General Manager of SCG International USA. The panelists presented their company profiles and businesses in United States and discussed on how their businesses can contribute to United States' domestic supply chain and on how they overcame the logistic crises during COVID-19. Then the second panel was joined by Mr. Ittichot Damrongraktam, Director of Thailand Board of Investment, Los Angeles Office who highlighted the investment opportunities and incentives in Thailand, and Cynthia Lock Tregillis, Senior Vice President & Deputy General Counsel Government Affairs & Corporate Legal Services of Western Digital who shared experiences and tips about working in Thailand. They also discussed on why Thailand is a suitable location for investment and how Western Digital upskilled and reskilled the Thai workers which is the integral part of the supply production for United States from Thailand.
In this connection, the Royal Thai Consulate-General, Los Angeles would like to express our sincere appreciation to the speakers and for the guests who attended this event.