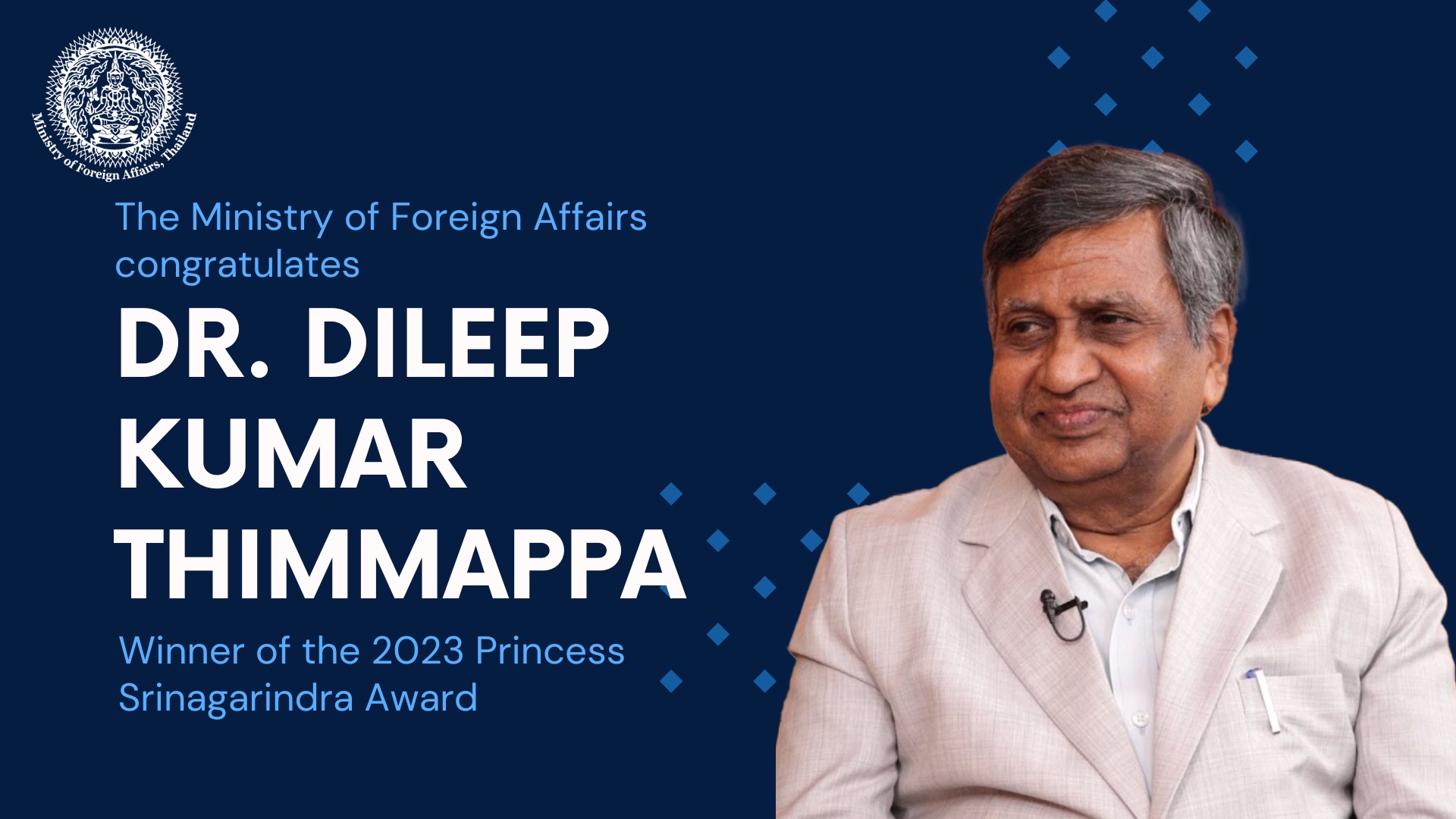 On 11 September 2023, Her Royal Highness Princess Maha Chakri Sirindhorn presided over the Board of Trustees Meeting of the Princess Srinagarindra Award Foundation Under the Royal Patronage, to finalize the decision on the Princess Srinagarindra Award Laureate 2023.
The Princess Srinagarindra Award 2023 acknowledged Dr. Dileep Kumar Thimmappa from the Republic of India for his exemplary contribution towards nursing and midwifery, recognized both domestically and globally. His ardent endeavors over the past 49 years have led to progress in nursing and midwifery education and services, which have consequently helped promote well-being of the Indian people.
Established in 2000 to commemorate the Centenary Birthday Anniversary of Her Royal Highness Princess Srinagarindra Mahidol, the Princess Srinagarindra Award is conferred annually upon an individual in the fields of nursing or midwifery who has made a significant contribution to the development of these professions at both national and international levels. The Award Presentation Ceremony for 2023 is scheduled to be held on 16 October at the Grand Palace.