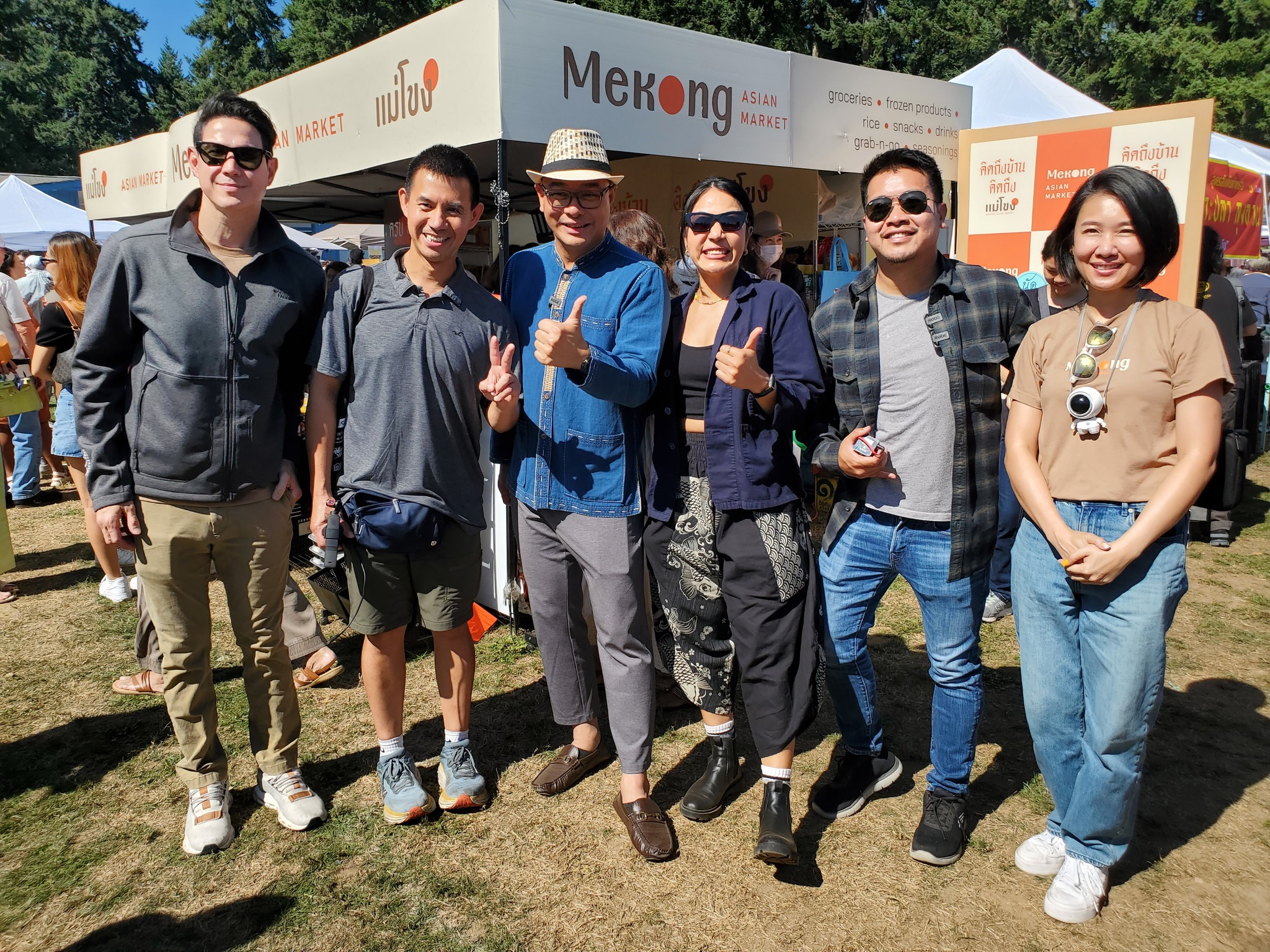 On 9 September 2023, Consul-General Tor Saralamba presided over the Seattle Thai Festival, and joined the Thai community and friends of Thailand participating in cultural activities at St. Matthew Catholic Church.
During the opening remarks, Consul-General Tor expressed his pleasure to be part of the supports for the Thai Festival this year, as well as his admiration towards the leading role of the Thai Association of Washington State (TAWA), Thai community and volunteers in local area for their hard works to make the 8th edition of Seattle Thai Festival possible. He also emphasized that the Festival was an important opportunity to showcase "Thainess" in various dimensions including Thai Food, Thai Fun, Thai Fashion, Thai Fair and Thai people's Friendliness to foreign targets, meanwhile creating pride and dignity to the Thai community and Thai youths in Washington State. The Festival was honored to welcome Seattle City Attorney Ann Davison, who had cordial ties with Thailand, and Tacoma Chief of Police Avery Moore to be part of dignitaries for the opening ceremony.
The Seattle Thai Festival 2023 was filled with fun and active vibes. There were over than 80 vendors selling Thai food and Thai products, as well as TAWA workshop corner providing an opportunity to experience Thai culture through various activities including Som Tam and Bua Loy cooking demo, Muay Thai class, photo corner with Thai costume, Write your name in Thai, Thai tattoo, lucky draw. The Festival was well enjoyed by more than 5,000 visitors
Thai Association of Washington State or TAWA was established in 2009 as a non-profit organization with an aim to provide assistance and strengthen Thai community in the area, as well as promote learning of Thai culture to local community. Seattle Thai Festival was initiated by TAWA since 2013 as an annual event and sponsored by Royal Thai Consulate-General and local Thai restaurants and business owners until the pandemic of COVID-19 that caused a temporary postponement.