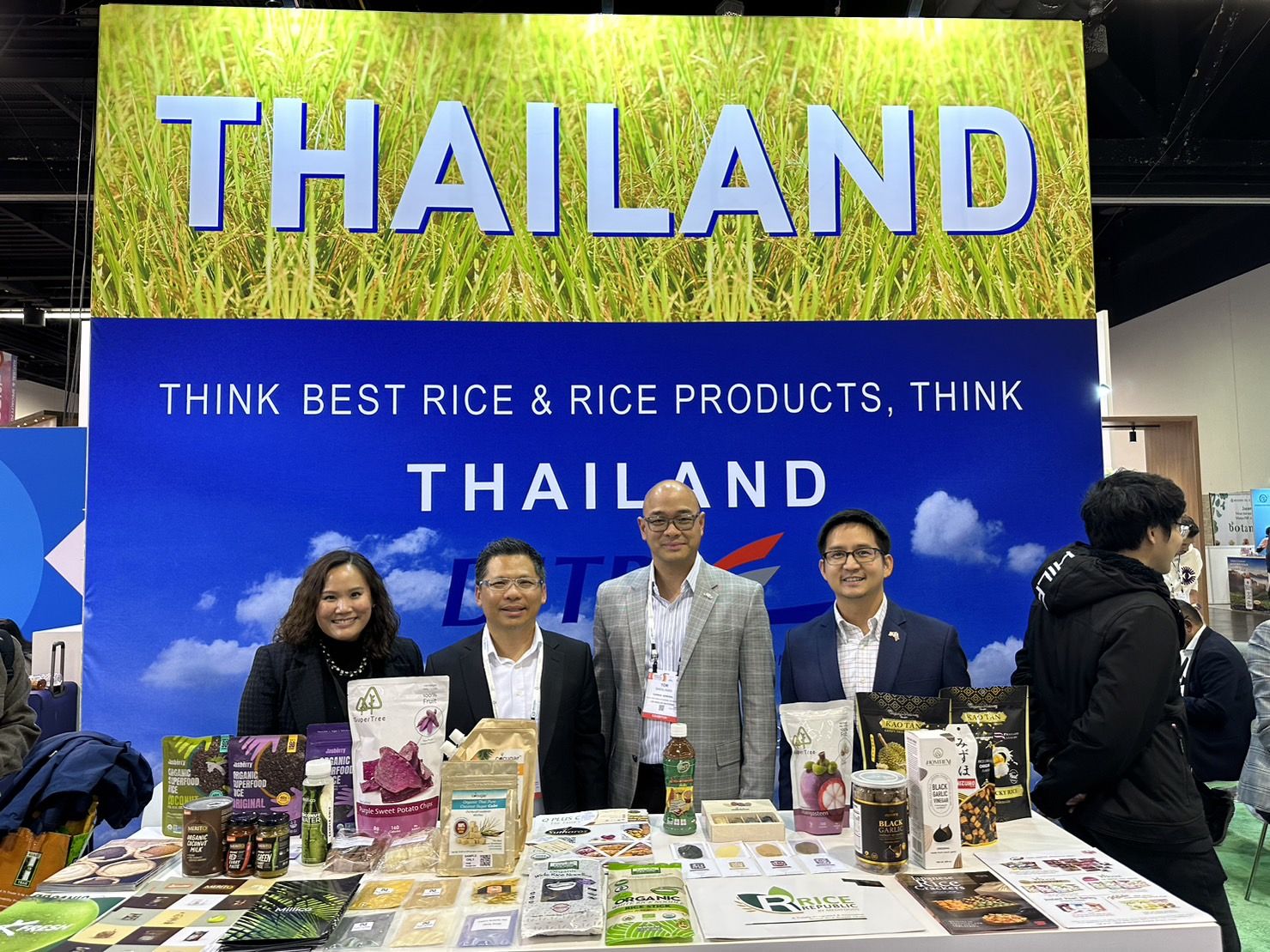 Thai Trade Center, Los Angeles
and Department of International Trade Promotion led a group of 17 Thai companies to participate in the Natural Products Expo West (NPEW) 2023, the biggest Expo for natural and organic products in the United States, between March 9-11, 2023 at Anaheim Convention Center.
Thailand's booth received great attention throughout the 3-day-event which leads to a speculation of over 9.7 million USD in purchasing orders within a year after the Expo. The most popular products are coconut water, coconut flower sugar, riceberry rice, black garlic in rice bran oil, organic cooking sauces, snacks made from rice, dried fruits, dried organic noodles, tapioca starch, and chocolate.