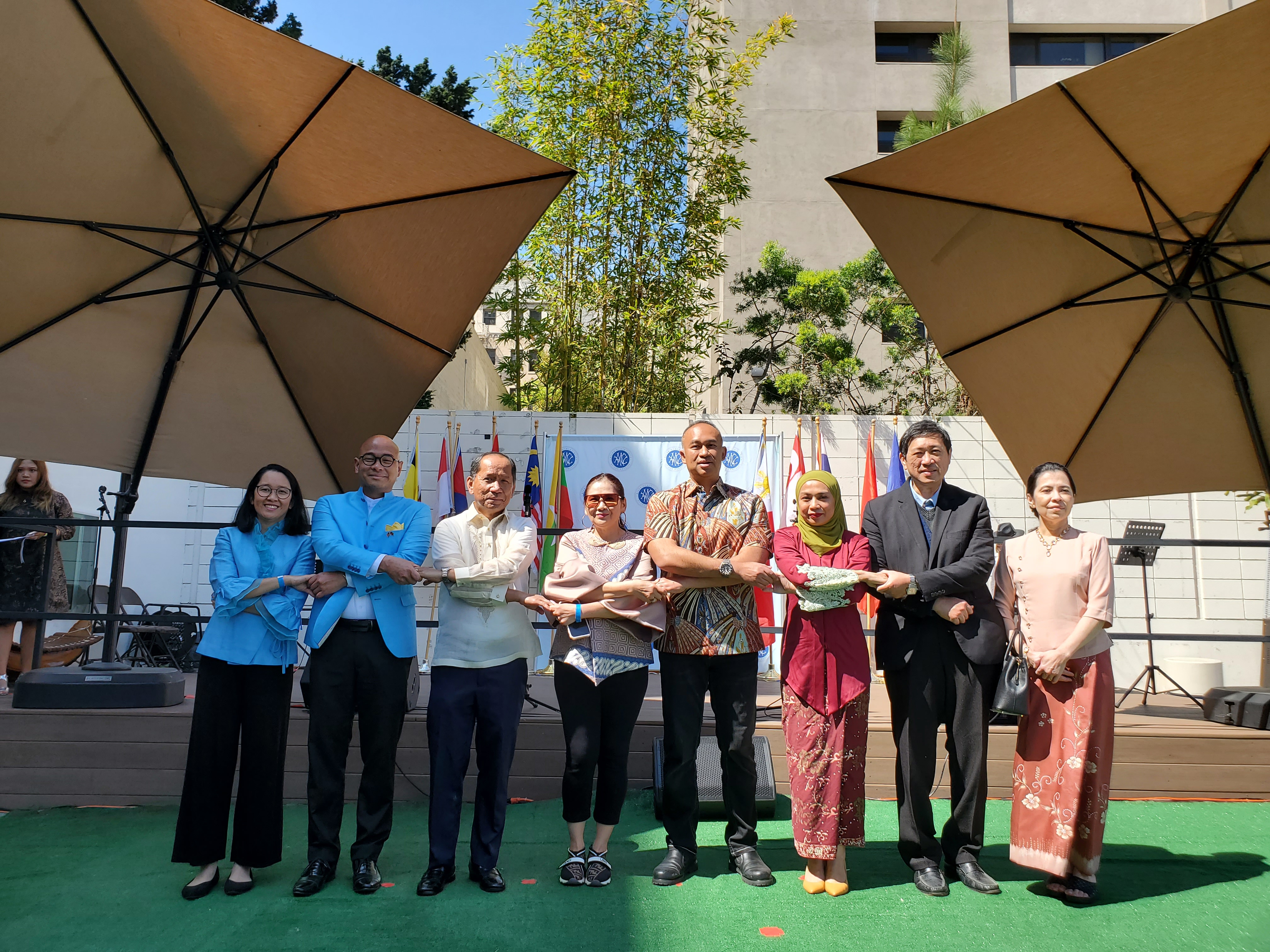 On 26 March 2022, the Royal Thai Consulate-General, Los Angeles, together with ASEAN Women Circle of Los Angeles (AWCLA) and other Consulates from ASEAN member countries namely Indonesia, Malaysia, Myanmar, and the Philippines, co-organized an event "ASEAN Charity Bazaar" at parking lots of the Indonesian Consulate-General in Los Angeles. The event aimed to promote culture and better understanding of ASEAN countries, as well as fundraise to further support charity organizations in Los Angeles for social enhancement activities.
The Royal Thai Consulate-General, led by Consul-General Tor Saralamba and his wife, Madame Sirigamon Saralamba, brought some popular Thai dishes such as green curry fried rice, fried spicy chicken balls, crispy spring rolls, and mango sticky rice to exhibit Thai taste, as well as handmade products from Thailand to showcase Thai crafts at the event. For cultural shows, Thai musicians and artists from the Natasilpasangkeet Club performed Ranat Ek or Thai xylophone recital, acrobatic Nora dance, and amusing Pong Lang dance and Ka Po dance to entertain the audience.
The ASEAN Charity Bazaar was organized with objectives to promote awareness and better understanding of ASEAN countries. Apart from cultural promotion aspect, the event was an important indication to show the close cooperation and emphasize the unity of the ASEAN member nations. The Bazaar exhibited booths from ASEAN Consulates and ASEAN communities in Los Angeles to promote food, crafts, products, and cultural performances to entertain more than 350 local audiences. After the event, AWCLA will donate the proceeds to charity organization in Los Angeles to support social enhancing activities and the local communities.